John's background includes studying standard guitar and music theory under his father, Johnny "Hagen" Scarpato, a well-known South Philadelphia big band/jazz guitarist. He has focused on working with singer songwriters in songwriting & arrangement, pre-production & studio production. John's ability to share the basics of guitar with others makes him an excellent choice for beginning and intermediate students. The beginning guitar student is introduced to the basics of standard guitar playing & music theory. As the student advances, they are able to apply the basics learned and their developing skills in a direction or style of guitar playing they choose. John encourages his students to have fun in attaining their musical goals. He is also available for group instruction.
He is adept with using the capo with introduction to the Nashville Numbering System.
John is a willing mentor for students hoping to become established, and to understand music production techniques.
He is also available for Songwriting and music production, and enjoys helping established musicians bring their projects to completion and success.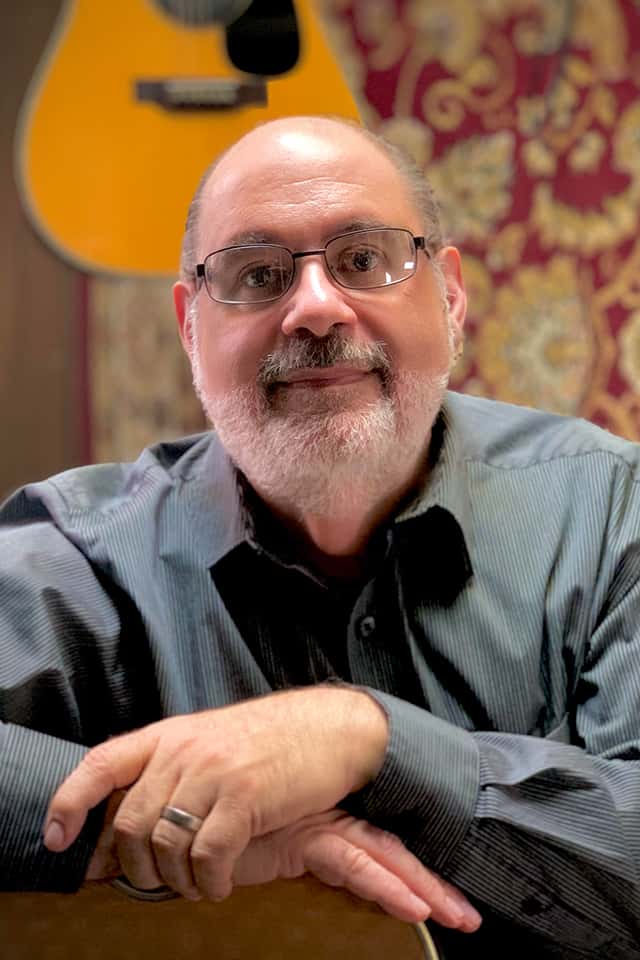 John's Background
* John has over 30 years' experience teaching beginning & intermediate standard guitar as a private guitar instructor and as a group instructor.
* Attended St. Pius X Seminary and University of Scranton
* Recently retired from a 30-year career in Human Services, focusing on homeless and homeless prevention services.
* John is a pioneer in contemporary Christian praise and worship music.
* From the age of 16, performed with several local and regional rock, classic rock, and soul bands.
"
I personally thought video instruction might work for me. I did pick up a few pointers, but almost never got my questions answered when I needed. Not to mention starting and stopping the video! One on one instruction always works best to address an individual's learning needs."
John Scarpato
   Hours of Lessons
   Thu: 6:30 – 8:00pm
Cost of Lessons
$25 / half-hour private lesson
$50 / half-hour private lesson
Cost of Dual Lessons
(two students simultaneously)
$40 / half-hour private lesson
$80 / hour private lesson