Ben Brandt seems to have been born with a guitar as his constant companion, owing to his lineage as the offspring of a professional musician. There's never been a time in his memory when the guitar didn't play a significant role in his life. Even as a infant, he displayed a fascination with the instrument, and by the age of three, he was already picking out riffs on his father's guitars. In 1999, at the young age of 10, Ben initiated his own band, the Ben "Jamin" Brandt Project. His musical talents caught the attention of a local radio station in NJ, WDHA, leading to promotions and performances at festivals alongside notable artists such as Savoy Brown and Billy Hector.
Throughout the years, Ben's musical influences have encompassed a diverse range of Blues, Prog, and Rock, drawing inspiration from artists like Chris Cain, Gary Moore, Eric Johnson, Andy Timmons, Robin Trower, Steve Vai, and Alex Lifeson. This eclectic mix provides Ben with a wide palette to refine his craft, with a focus on dynamics and phrasing. His playing style emphasizes meaning and purpose in every note, and his sought-after impeccable tone resonates with guitarists of all ages.
While Ben is well-established in Harrisburg, PA, and the surrounding tri-state area, where he consistently performs, he refuses to be confined to a specific genre. Continuously pushing boundaries and eager to learn, he challenges both himself and fellow musicians. Despite being 32 years old and having accumulated over two decades of live performance experience, Ben believes he has only just begun to unveil his true capabilities to the world.
Areas of Focused Study (advanced players only)
Explore a range of right-hand techniques, encompassing directional picking, upward and downward pick slanting, double escape motion, and the supinated wrist position. Further, delve into the realm of hybrid picking, chicken picking, and various strumming techniques, including the art of seamlessly switching between the pick and fingers for rhythmic expression.
Progress into the art of musical creation by mastering the construction of solos, melodies, and songwriting. Develop left-hand dexterity and technique through practices like navigating odd note groupings, triads, pull-offs, bending techniques, and vibrato.
Expand your musical vocabulary by creating unique phrases and lines that traverse different scales. Hone your ear training and delve into the principles of voice leading to enhance your musicality.
Finally, embark on the journey of sonic exploration by understanding how to manifest the tone in your mind and executing it with precision. This comprehensive guide offers a roadmap for every guitarist's pursuit of mastery and individual expression.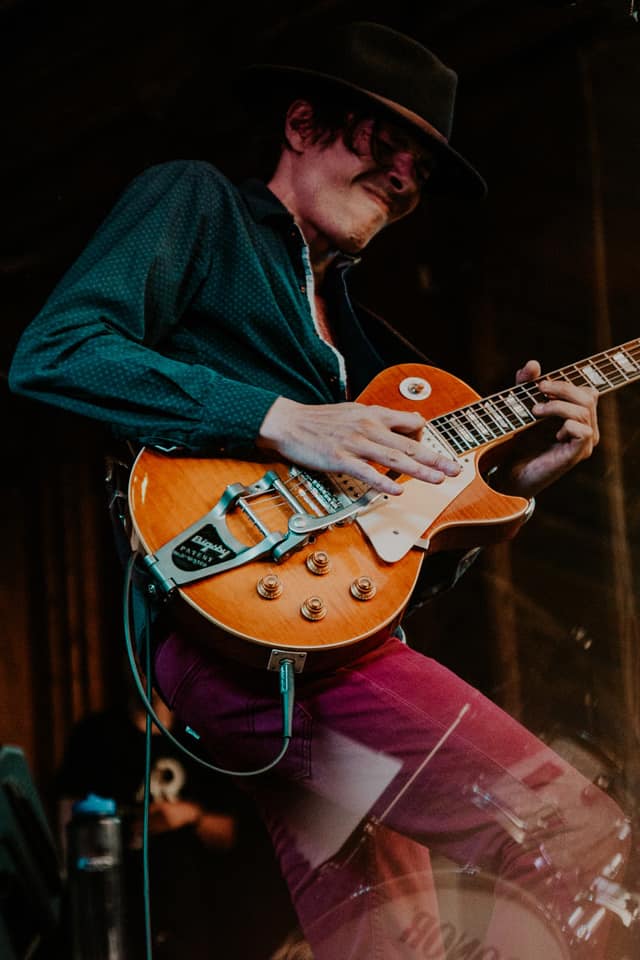 "
Let me help guide you on your individual expression and mastery of the guitar

…"
Ben Brandt
Hours of Lessons
Mon: 4:00 – 9:00pm
Wed: 4:00 – 9:00pm
Cost of Private Lessons
$30 / half-hour private lesson or
$60 / hour private lesson
Cost of Dual Lessons
(two students simultaneously)
$40 / half-hour private lesson or
$80 / hour private lesson